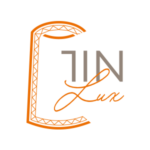 Tin capsule, when this precious material meets our 100% Made in Italy tradition, the result is a capsule of great value. The most precious closure.
A tradition that distinguishes us.
From the very beginning, the production of tin capsules is one of the main strengths of Mondial Capsule. Thanks to our technologically advanced systems and the use of the best raw materials, our tin capsules perfectly fit to any bottleneck. With varnishing, screen printing and printing, the capsule can be fully decorated and customized to obtain a modern, original and unique closure.
Create your own distinctive sign.
Many possible processes, to satisfy your every need:
Colour with spray ink one by one
Screen printing to customize top and skirt
Top embossing
Coloured top printing
Horizontal tear tab with pre-scoring of the material
Continuous or discontinuous rings