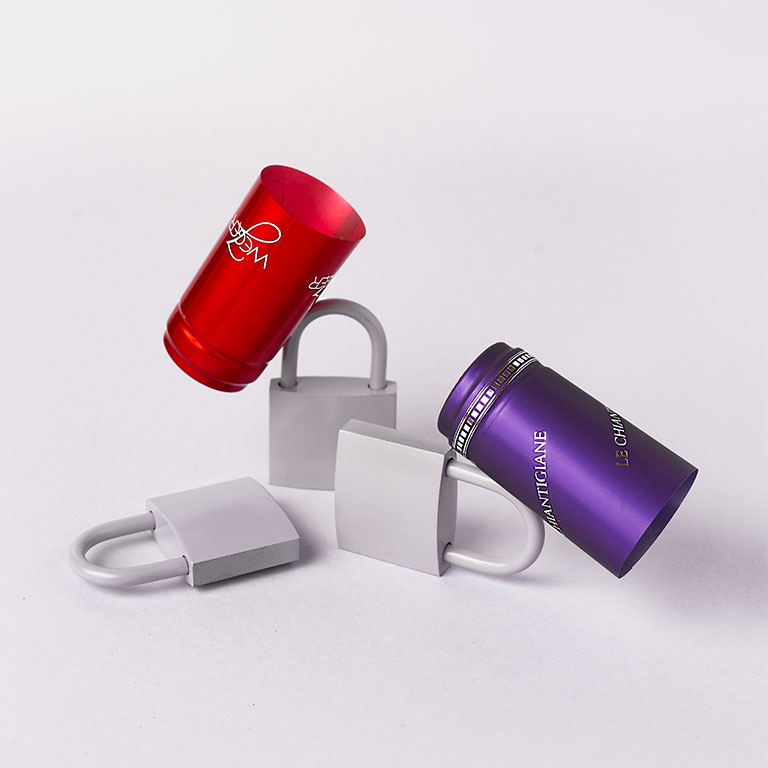 Technology and flexibility.
Mondial Capsule heat -shrinkable PVC capsules are perfectly fit to a wide range of bottlenecks and can be used for wine bottles, olive oil and other liquids, up to being used in the pharmaceutical field.
The customizable ink and hot stamping allow you to combine the other packaging elements of the bottle and create a unique, completely personalized identity.
Thanks to its modern and highly technological equipment, we can offer a product that perfectly fits to the most modern and fast bottling lines and machinery.